Save time, simplify your day and improve productivity!
 Alone we can do so little; together we can do so much. – Helen Keller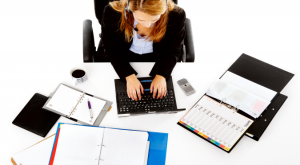 As a small business owner or solopreneur there are simply too much things to be done – things like replying to emails, scheduling a teleseminar or webinar, newsletter (ezine), updating your website/blog, keeping up with social media (facebook/twitter/linkedin/pintrest).  There are some of you who don't even have the time to get an account setup, because that is just one more task on your plate that you do not have the time for.
Once you've taken care of those tasks alone, there is no time left to focus on the important things that are going to grow your business.
Are you doing it all?
Start Working "On" Your Business Instead Of In It!
I help small business owners automate the growth of their businesses by implementing internet marketing strategies using Infusionsoft and other online technologies which lead to revenue generation. I also provide administrative support, such as calendar and email management, website and blog maintenance, social media management, and more.
If you are a business owner looking for an efficient way to run your business online without having to invest your valuable time managing these systems, then you have come to the right place. Please check out the solutions I provide on the Services Page.
If you're serious about growing your business,  schedule a FREE  15-Minute Get Acquainted Call with me and we will discuss your unique situation and find a solution that best suits your needs. What are you waiting for? Book a time to talk today!