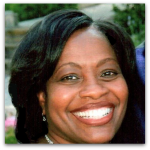 Janet McIntosh started Vista Office Solutions with one goal in mind: to alleviate the overwhelm of daily tasks many business owners face when running and growing their businesses.
An online administrative support company, Vista Admin Solutions helps coaches/speakers, real estate professionals, and other small business owners automate the growth of their online business utilizing Infusionsoft and other online marketing platforms.
Janet started Vista Office Solutions after a 20 year career in the corporate sector as an  Executive Assistant in various industries including banking, healthcare, manufacturing and non-profit.
If you're serious about growing your business, schedule your FREE 30-minute consultation with me and we will discuss your unique situation and find a solution that best suits your needs.