Share This: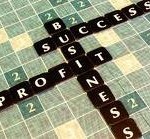 There are many benefits of using a "virtual" assistant versus bringing an assistant into your home office.
VA works as a consultant, not as an employee. Therefore, you won't have to pay employment taxes or benefits for your VA.
You don't have to set up a second computer, for the assistant to use. A VA uses his/her own equipment and computers. In addition, you don't have to set up desk or office space for an assistant.
Instead of having a fixed schedule of hours each week, with a VA you only pay for the hours you use.
You can hire a VA to work a specific numbers of hours per month on a retainer which guarantees availability. Some VAs work on a per-project or per-hour basis as well.
You can find VAs with specific skill sets, document creation and web design to those with social media management, internet,  and other technical skills.
VAs own their own business, so they know what it's like to be self-employed.
Share This: