Share This: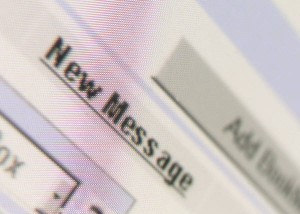 Are you using your list effectively?  Email marketing is one of the most common and effective types of marketing used online today.  It involves sending email messages to a list of subscribers that contain information, offers, discounts, and promotions.
To reach their inbox your mail has to:
Get through spam filters
Get through the prospect's spam filters (on his/her computer)
Skip the 'Junk Folder".
 The Basics of Email Marketing
 The first step in email marketing is to build a list. You can do this by either creating a website or using offline materials to collect names and email addresses. This is what's called an 'opt-in' list and it's very important that people have chosen to be on the list. If they haven't opted in, they won't be responsive to your offers.
 The best way to get people to sign up is to offer an exclusive what is often referred to as a "freebie" or service/product discount. Once they've signed up, you send them an email to confirm, and they receive the free offer or discount. A software program called an autoresponder is used to manage your list and automatically send messages to your subscribers.
You can choose one of the popular email services, e.g.: Aweber, Mailchimp, or Constant Contact.  You can also use the Infusionsoft or 1ShoppingCart software, they're not just for shopping cart and products.
Getting names and email addresses is just the beginning. You then have to nurture your list and build a relationship with them. You go about doing this by providing helpful information and high-quality content. Your prospects will begin to see you as an expert and friend, and this builds trust so that you can then start making offers.
Email marketing is useful for any kind of business, whether online or off. In fact, it's an easy method for offline businesses to increase engagement with customers. Email is also a great way to market to cell phones and mobile devices.  You do this by sending coupons they can use at your bricks-and-mortar business.
Make email marketing work for you by being responsive to your list and treat them like your most valued customer.  Pay attention to your analytics so that you know what works and what doesn't. Marketers who take care of their list keep their subscribers for the long-term.
Share This: